The "Update Leave Type Balances" option can be used to "set" multiple employee's Leave Type Balance to a certain number in bulk. This is especially useful in situations in which every employee gets a certain number of hours to use in a lump sum at a given time (such as the anniversary of their hire date, or the beginning of the year).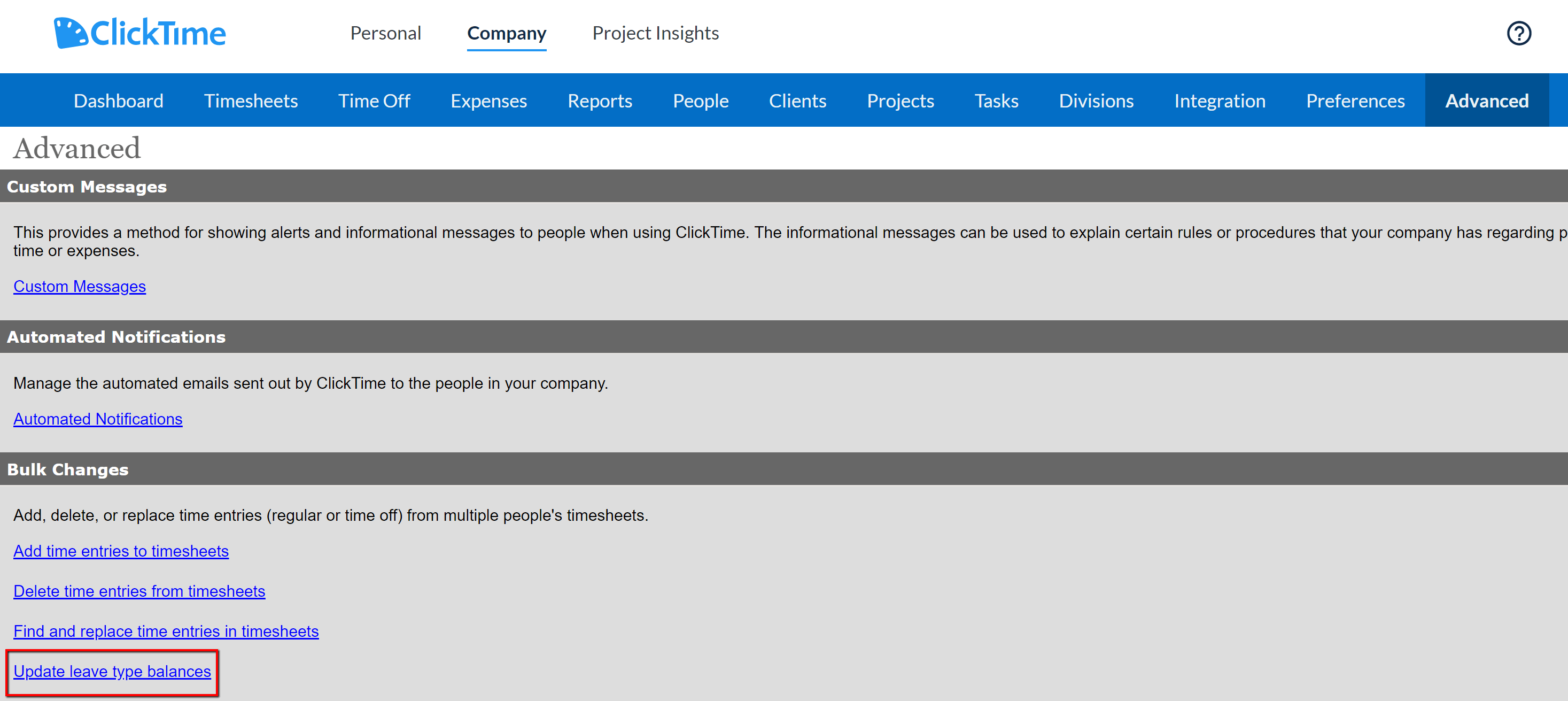 Please note: The "set" option is used to set the balance to a certain number as of a specific date. This is different from adding hours to a balance. At this time, "adding" hours to multiple employees' balances needs to be done one employee at a time. Please see this section of the Time Off guide for more information about adjusting balances on a person-by-person basis.
In this example, all employees get 80 hours of Company Holiday at the beginning of the year. We will use the Bulk options from the Company --> Advanced page to do this for everyone at once.
After selecting "Update leave type balances" from the Company --> Advanced page, you will next need to choose which Leave Type Balance you wish to update: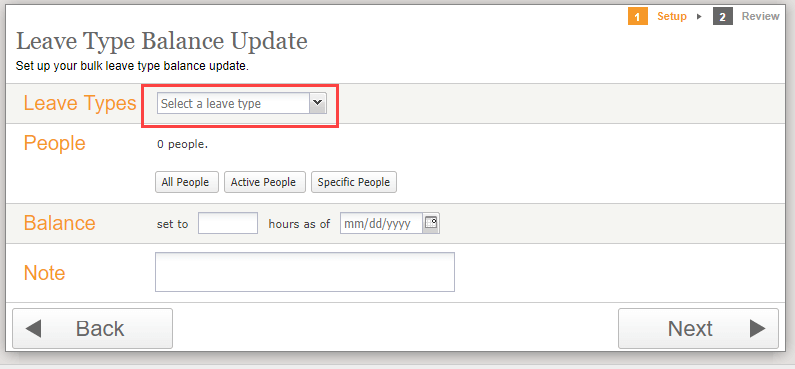 Inactive Leave Types will be available but grayed-out: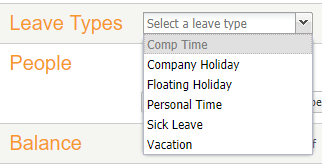 Next, choose whether the update should be applied to All People (inactive and active), only Active People, or Specific People. In this case, we're going to select our 4 Full-Time Employees:

Now indicate what the balance should be and as of which day. You can also add a Note just like you would if you were doing this on the Leave Type Balance Detail page. Then click "Next":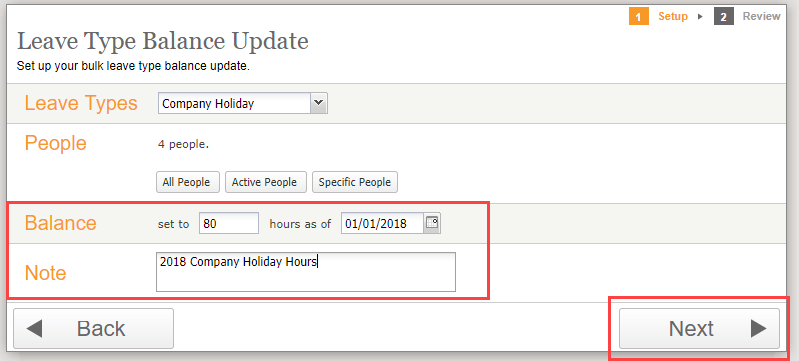 The next page will ask you to review and confirm the bulk changes. Click "Finish":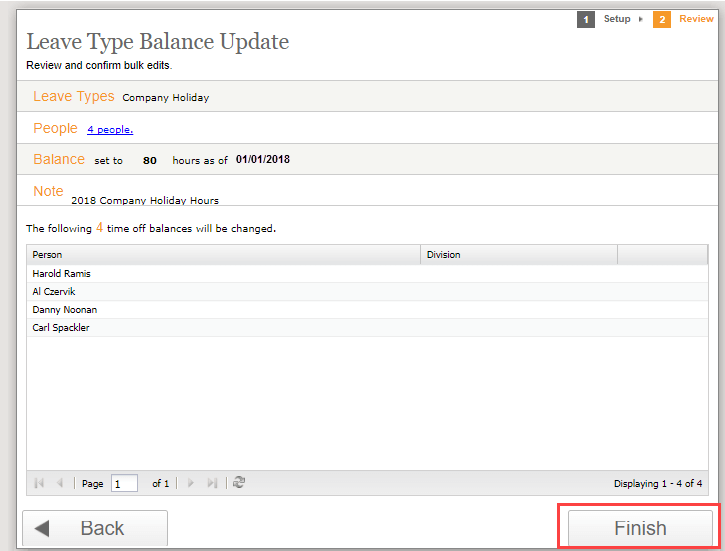 A pop-up will appear asking if you want to continue as Bulk Changes cannot be undone. Click "Continue" to process the change.

This update will now process and a "Done!" box will quickly flash to inform you the update was applied.
You can confirm the updates were successful using the "Time Off Accrual Detail" Report (more details here), or by going to the Leave Type Balance Detail page for any of the employees you have updated: