After the Time Entry Reports is the personal Expense Sheet report. This will display all Expense Items in an Expense Sheet that have been entered by the user. For assistance with Expenses, please see the Expense Overview Guide or the Expense Entry Options.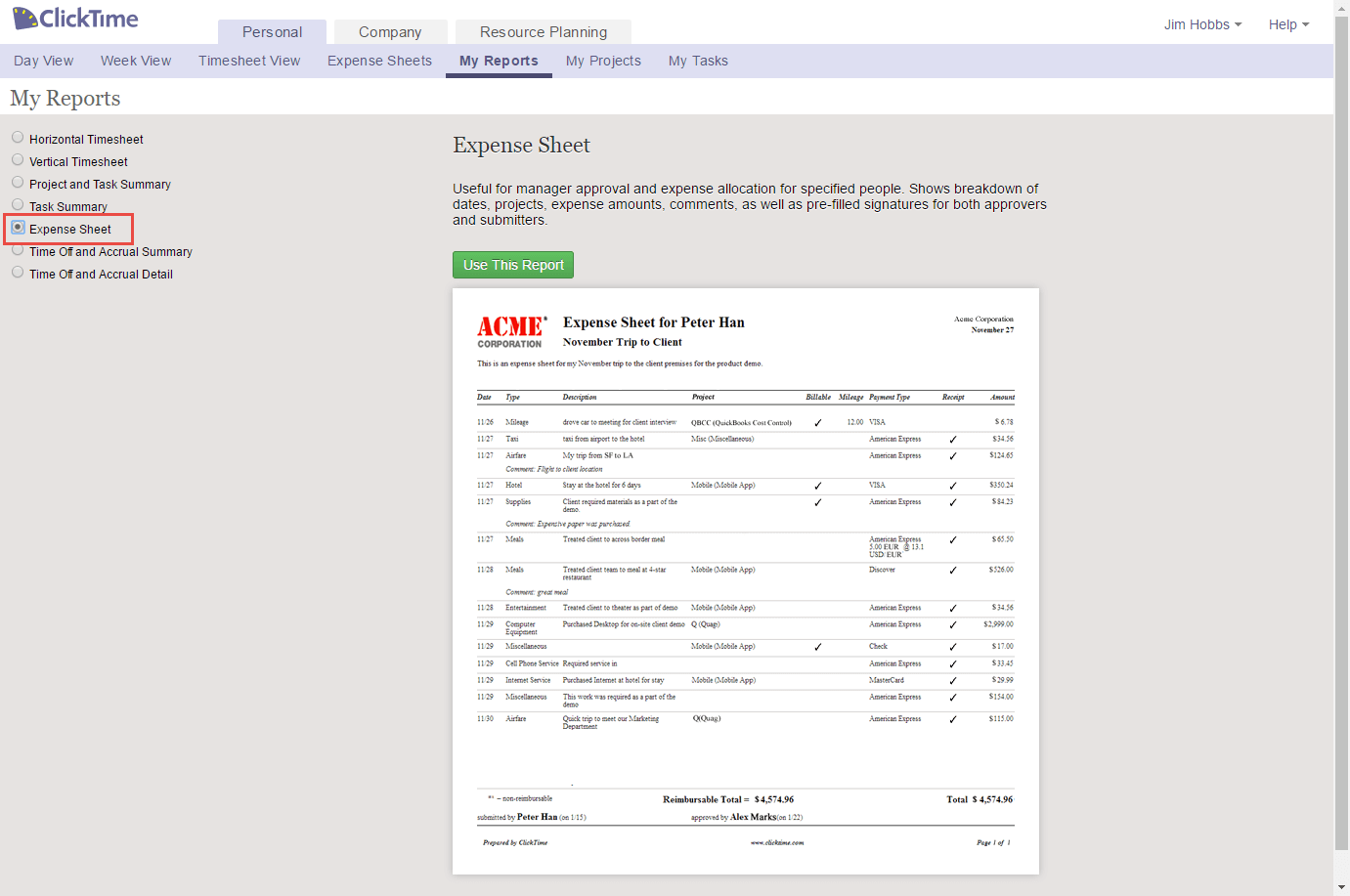 After selecting the Expense Sheet report, choose the format of the report (we support HTML, Excel, and PDF), your date range, also indicate if you would like the report to "include only approved expenses". Then click "Run Report".
NOTE: this report looks to the (creation date) of an Expense Sheet when pulling data, NOT the dates of the individual expense items within the Expense Sheet. For example: if a user creates an Expense Sheet on Feb 5 and then enters expenses for the month of January prior, then be sure to include February in the date range (ie. Jan 1-Feb 5) to get results back.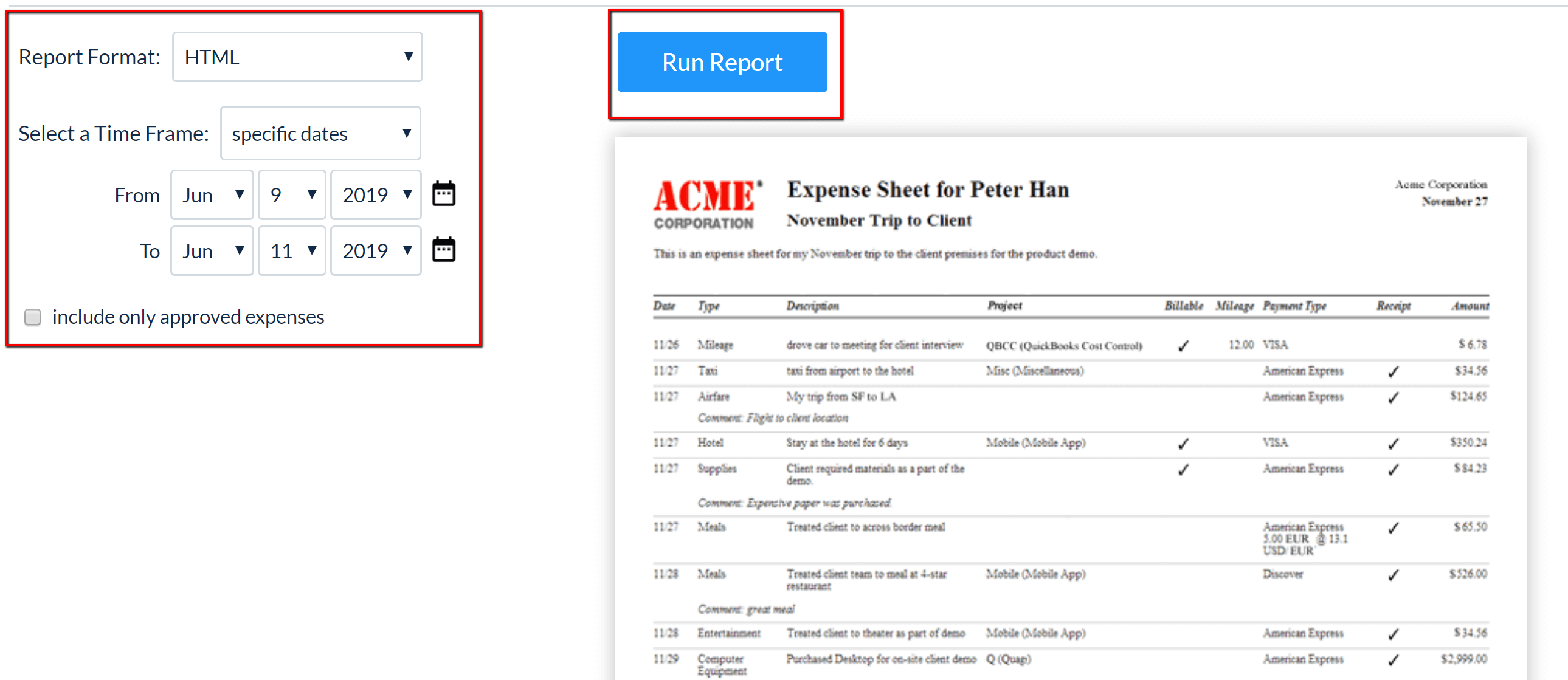 Please note that this date range will look for the date of the Expense Sheet, so your results could return Expense Items that were outside of your date range. The Expense Sheet date can be edited on the Expense Sheet itself (providing it has not been submitted or approved).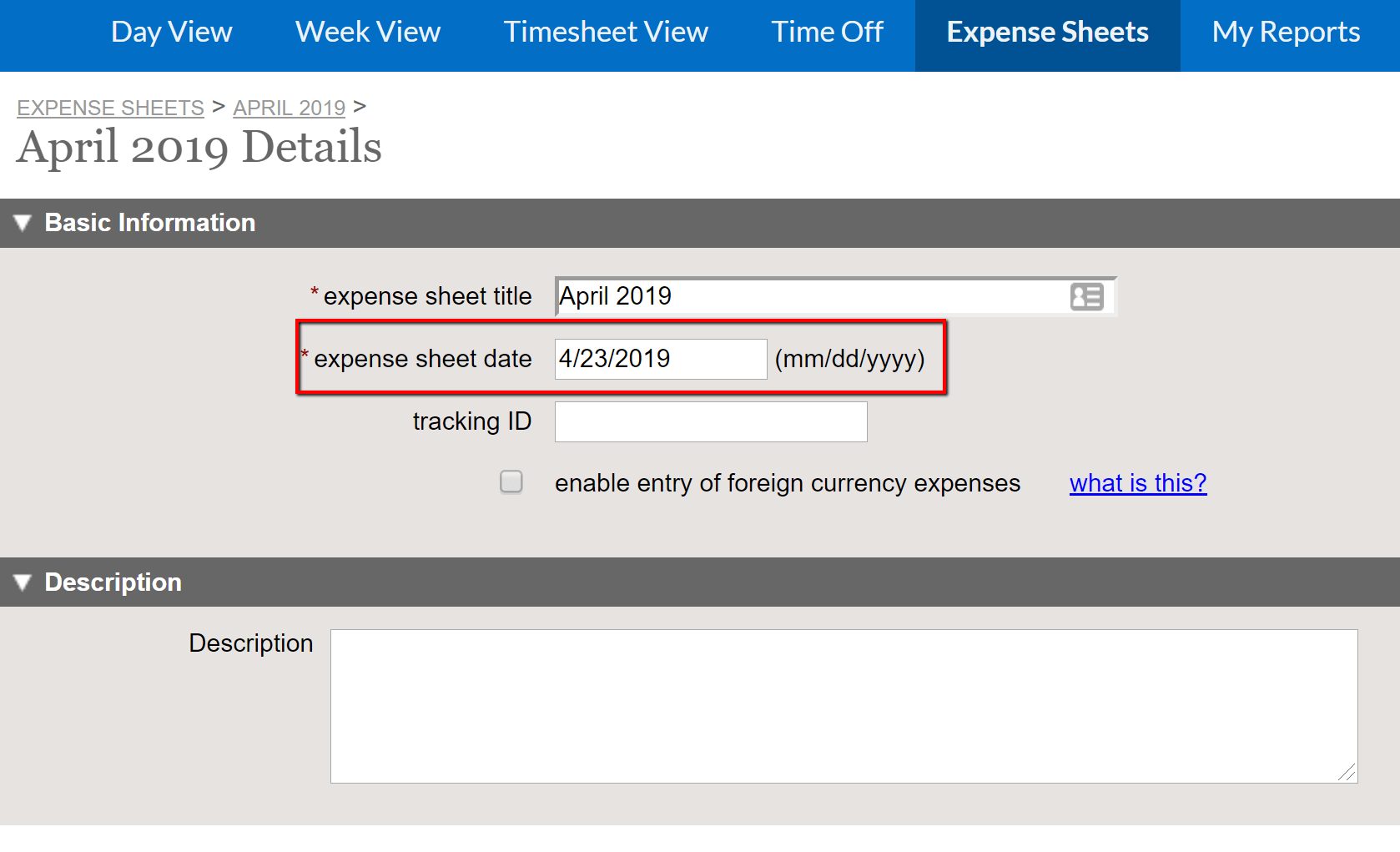 If you run the report in HTML format, you will see the results in your browser. You can then click into each Expense Sheet that is returned for details.

The options at the top of your HTML report will allow you to export the file or print it (which will generate a PDF file).

If you chose the Excel or PDF format, the file will either load in your browser or prompt you to download.