Organizations using the ClickTime Expenses Module will be able to convert expenses from one currency into their Default Currency. The Default Currency can be changed at any time from the Company --> Preferences page: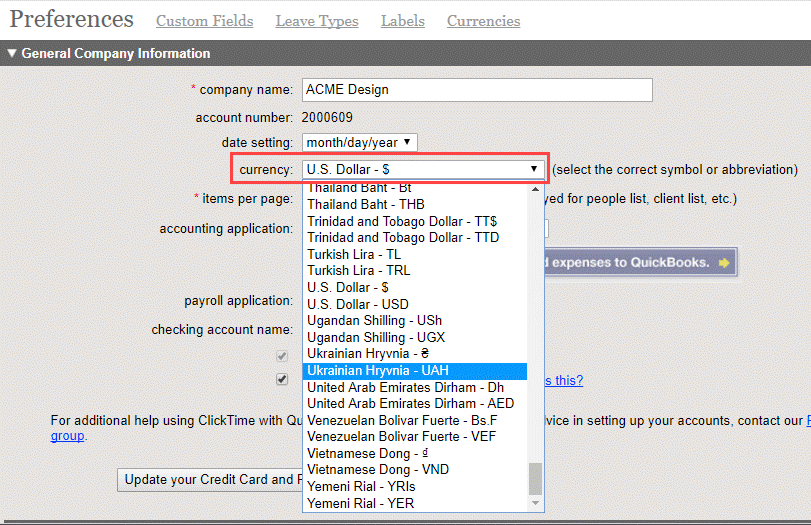 Every day, ClickTime is updated with the most recent exchange rate so most organizations will not need to take additional steps to use foreign currency expenses. For more information on using foreign currency expenses, please see this Entering Expenses on Web help article. Please note that foreign currencies are not currently supported when entering expenses with the Mobile Application.
ClickTime also offers the option to set the exchange rate, which can be useful if your organization has strict policies, or if you typically incur expenses in a rate that is not automatically populated every day. This is done on the Currencies page, which is accessible from the Company --> Preferences page:

From this page you can enter the Company Rate for any currencies that your staff will be creating Expenses in: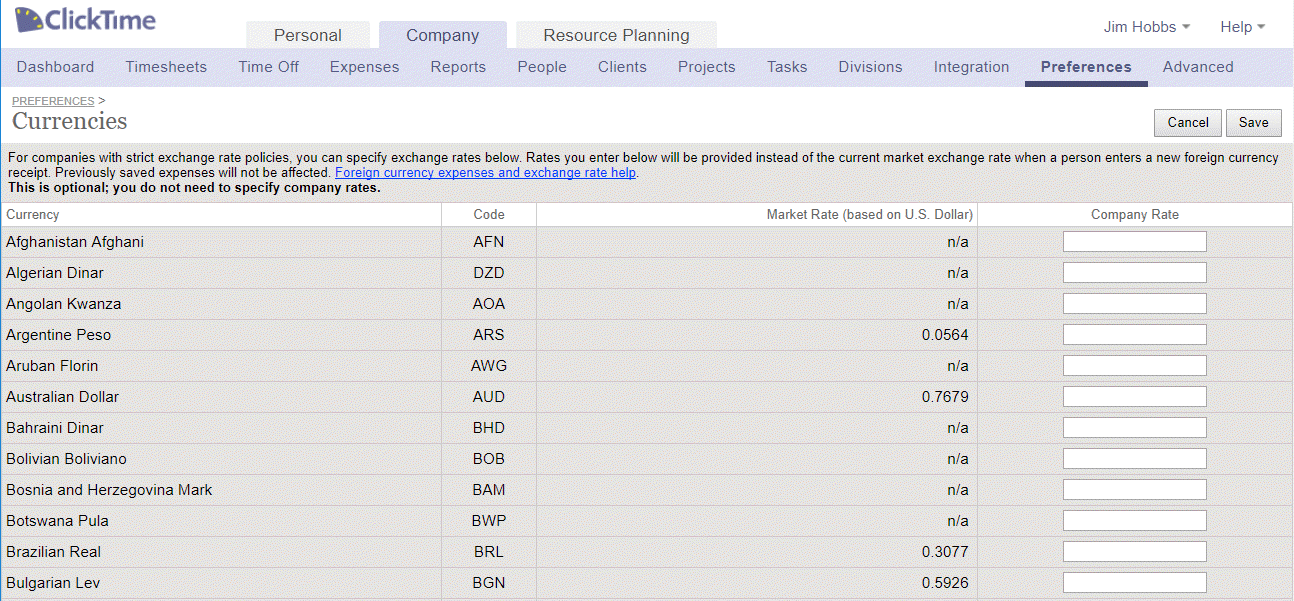 You only need to enter rates for those currencies you expect to use. Then click "Save".

In cases where you have added a Company Rate and a Market Rate exists, ClickTime will use the Company Rate whenever your staff converts Expenses in that currency to the default currency:

If your staff attempt to convert expenses from a currency that we do not have a Market or Company Rate for, they will see this message and can manually enter the rate for conversion: