In ClickTime, the pages where we display the different People, Clients, Projects, Tasks, and Divisions are all referred to as "List View pages". This guide will show you how to use the different features available for these pages. 
For assistance with creating and/or editing People, Clients, Projects, Tasks, or Divisions, please see the following articles:
Create a New ClickTime User / Edit an Existing ClickTime User
Additional Help Center Articles that cover specific topics:
When you load a List View page, you will see several default fields. The page will be sorted by one of the columns, which is noted with an arrow: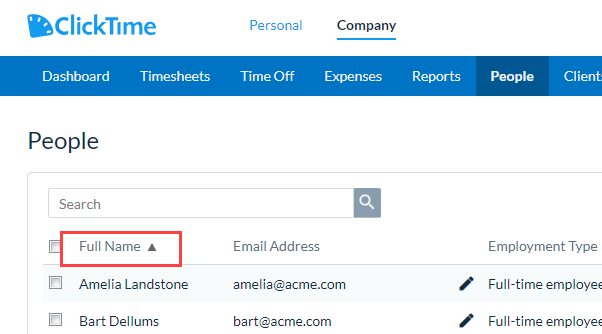 To change the column you'd like to sort by, click the header row of the column: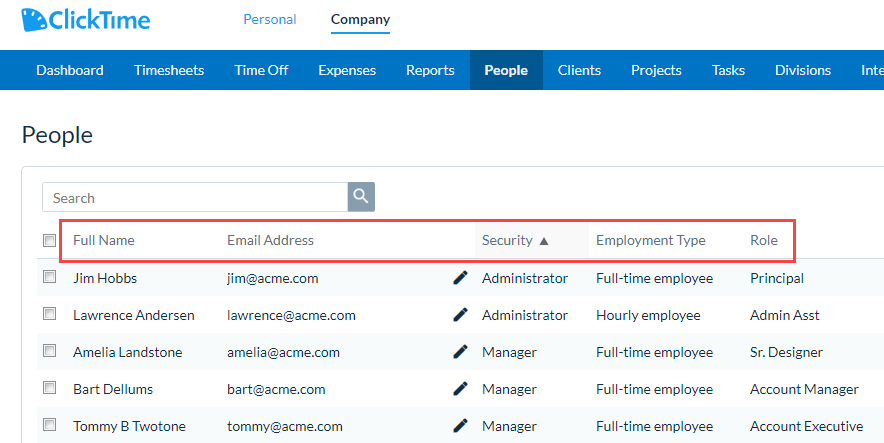 To change the columns you see, click the "Columns" button and check/un-check the appropriate fields: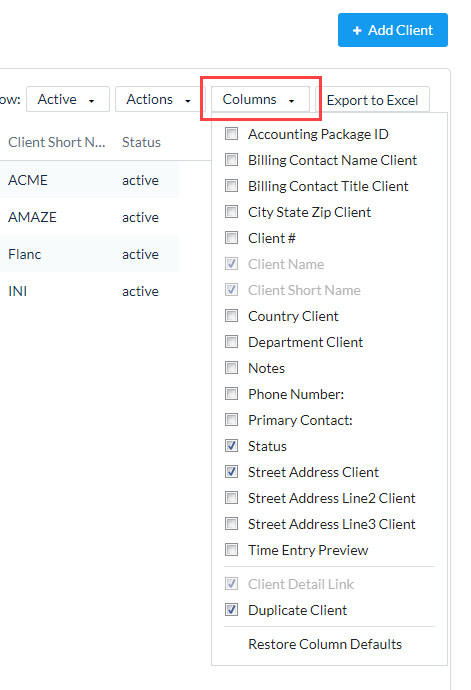 You can also determine if you'd like the page to show only Active, only Inactive, or both Active and Inactive items:

Each List View page has a search option at the top. Enter the text you are searching for and the list will be filtered to only include those items that have your search text: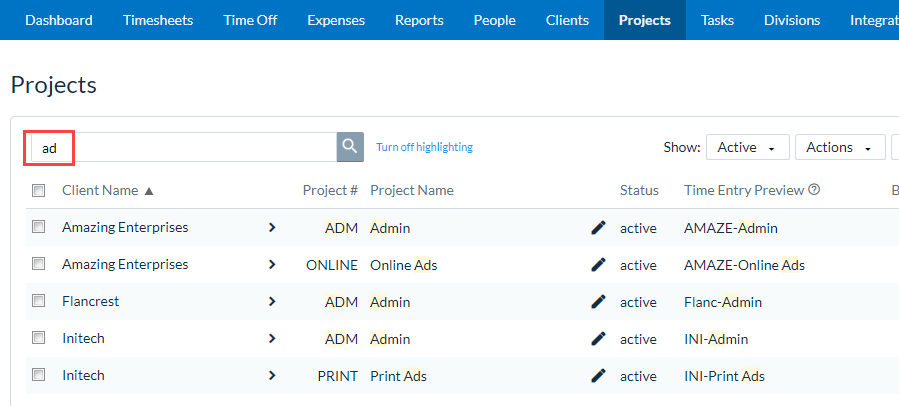 At the bottom of the page you can choose the number of Rows each page shows. ClickTime allows you to view 50, 100, or 200 rows. You can use these options to scroll through all the available pages:

Bulk Activation / Inactivation
The "Actions" option at the top can be applied to those items you have selected. This is an easy way to make several items active (or inactive) without editing the Details pages for each specific item.

Resend Welcome Email (to employees who have not logged in)
When on the Company --> People page you can also set your view to Show "Active and Never Signed In". This will limit your page to those active employees who have yet to log into ClickTime. Select their names and you can then use the "Actions" option to "Send Welcome Email". This will send the employees their first-time login credentials.

This action can only be applied to active employees who have never accessed the system - employees who have logged in will instead need to reset their password using the "Forgot your Password" link on the login page.
Finally, you can export your List View pages using the "Export to Excel" option. The resulting file will include all the columns and items that are set at the time of Export: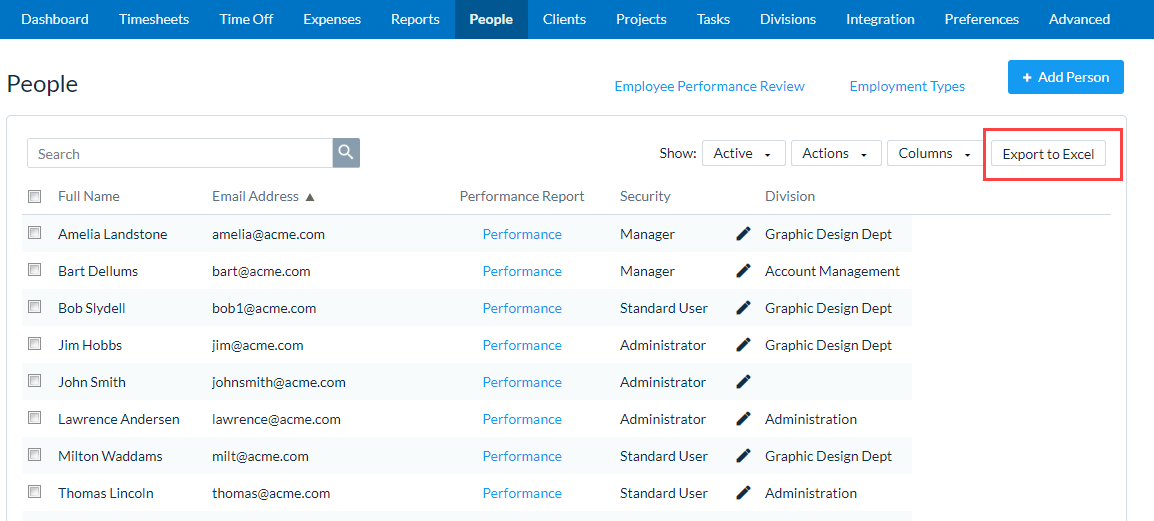 Welcome Emails can also be re-sent to individuals using the "Actions" option on their Person Details page - more details here.