There may be occasions where a ClickTime administrator has left the organization and will no longer maintain the account. Or you may wish to assign the administrator role to another employee for different reasons. This guide will explain the basic steps needed to make these changes.
IMPORTANT: each ClickTime account must have at least one active administrator in order to access & maintain the account and its features.  Also, you will need to login with administrator-level access in order to successfully follow the steps below.
Changing Dependencies
Automated Notifications
Inactivate (previous) administrator
Many Administrators are set to approve Timesheets, Expense Sheets and Time Off. If you inactivate an Administrator who is currently set as someone's approver, ClickTime will automatically assign you as the new Approver.

If you do not want to be the new Approver, you can update the Approvers before inactivating the Administrator using the following guides:
In addition to being an Approver, Administrators can also be set as the "sender" for Automated Notifications. If you are going to inactivate an Administrator, you will want to make sure they are not currently set as the "sender" for any automated notifications. Navigate to the Company --> Advanced page and look for any active notifications: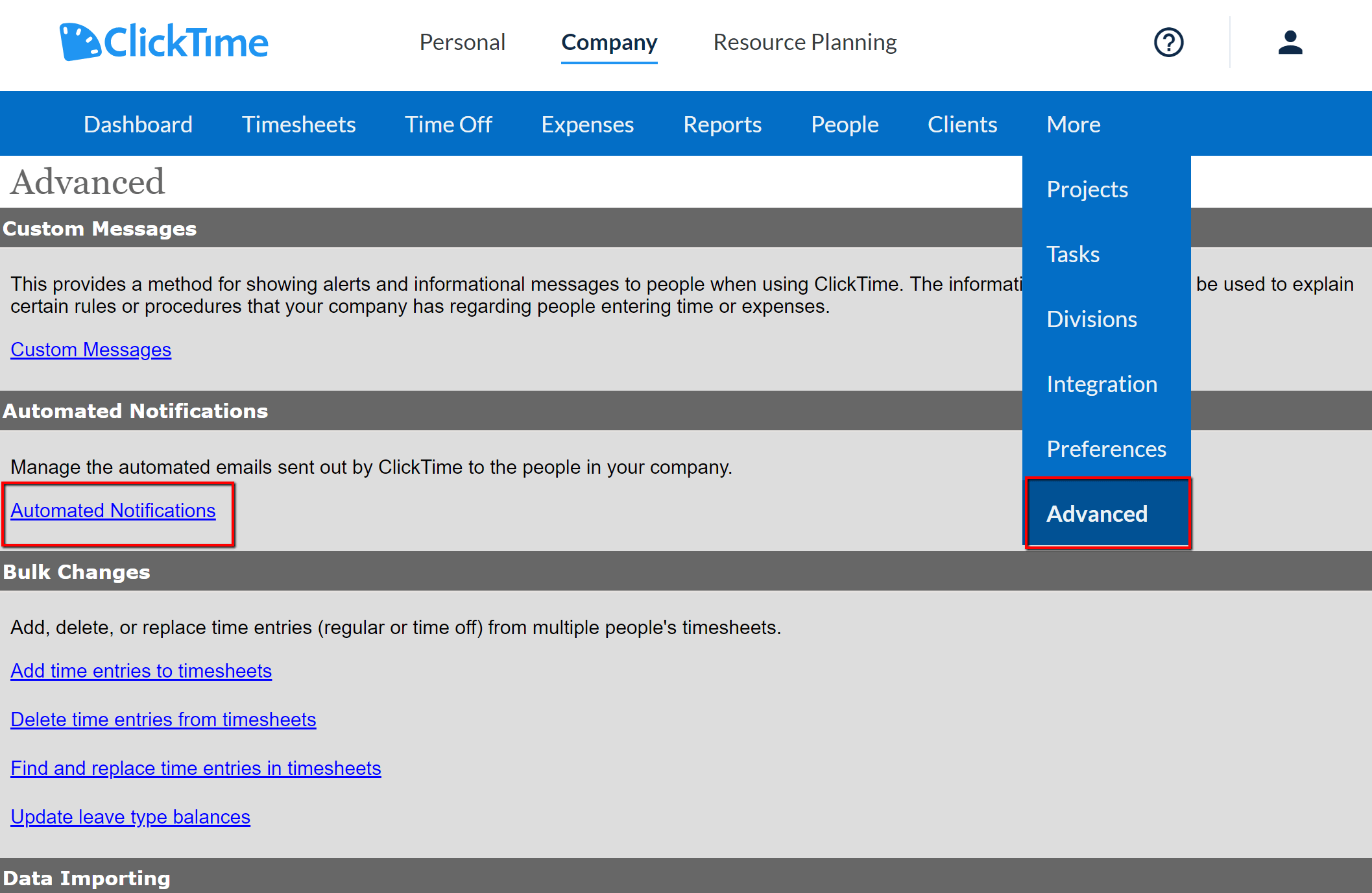 Then click the "Customize Email" button associated with the notification: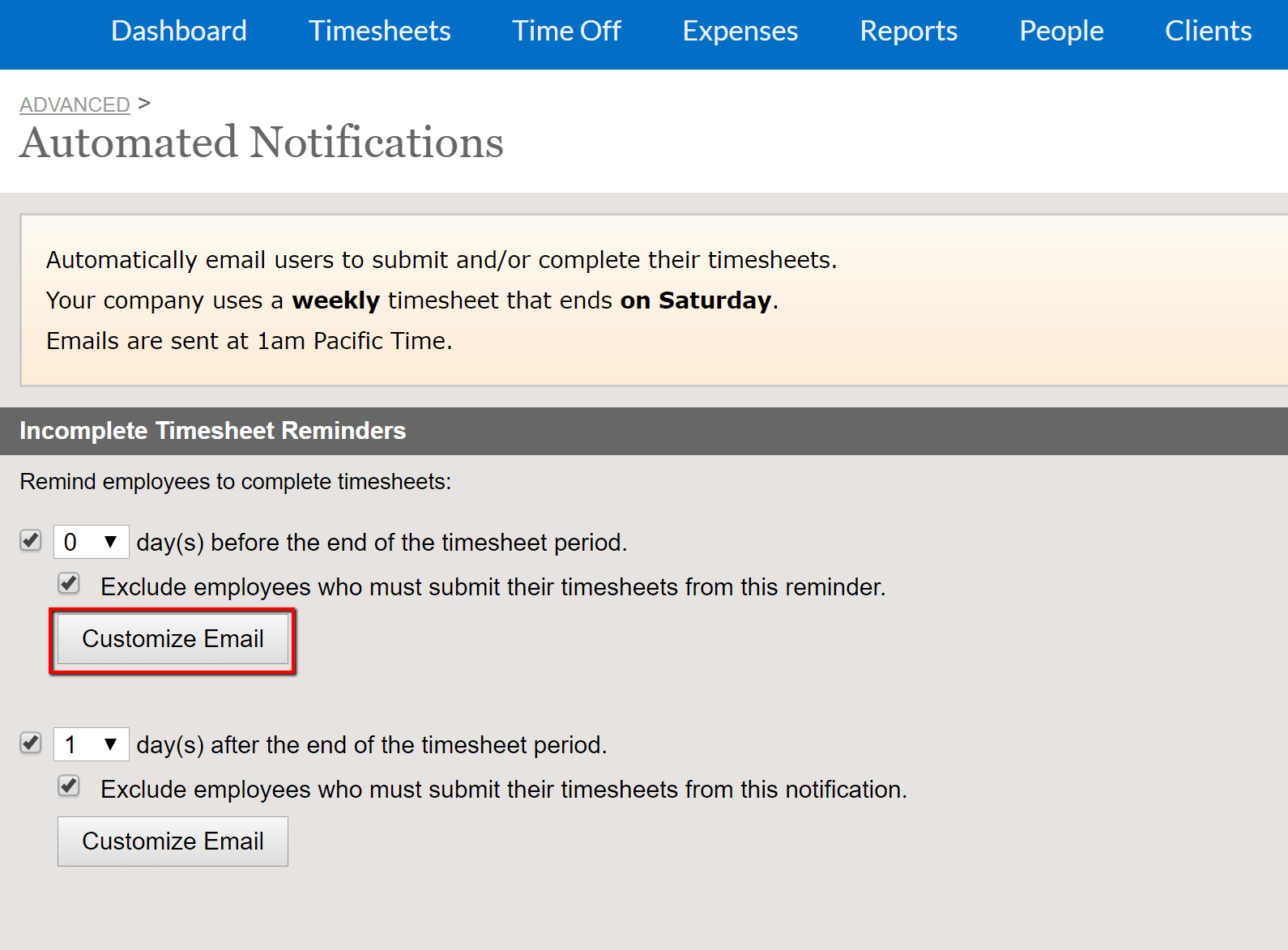 In the notification template, change the "From" menu to the name of the (new) administrator: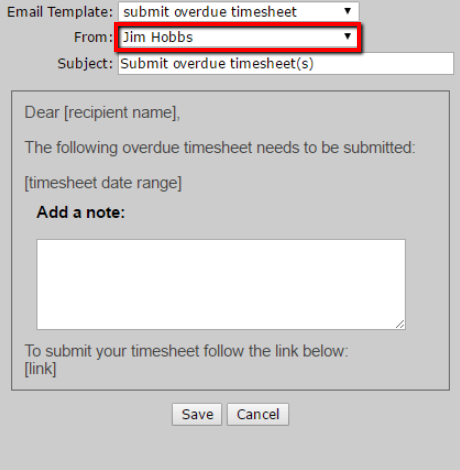 Once the Automated Notification has been edited, click the "Save" button: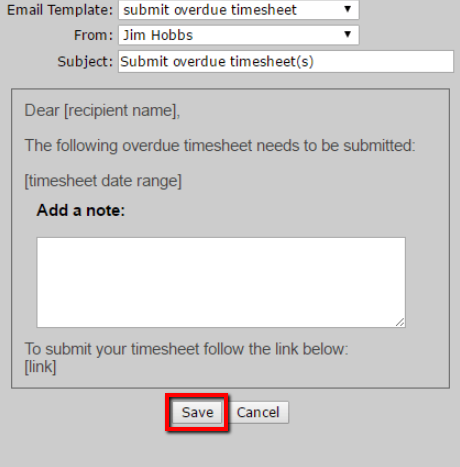 Inactivate (previous) administrator
This would be the same process used for inactivating any other user in ClickTime. Steps can be found here. Once the administrator is set to 'inactive' status, they will no longer be able to login to the system and hence cannot make any more account changes. They will also not be included in any future invoices.