ClickTime's stopwatch feature allows employees to simply start a stopwatch from their Day View page to automatically track the time that they spend working on a Project. Whenever an employee has an Abandoned Stopwatch, they will see an icon at the top of their screen: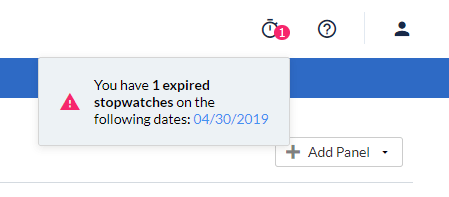 Employees can click these links to be brought to the page with the abandoned stopwatch and enter an end time, or delete the time entry.

ClickTime also introduced a new report that will allow you to automatically delete any abandoned stopwatch entries you'd like. This is available from the Company --> Advanced page: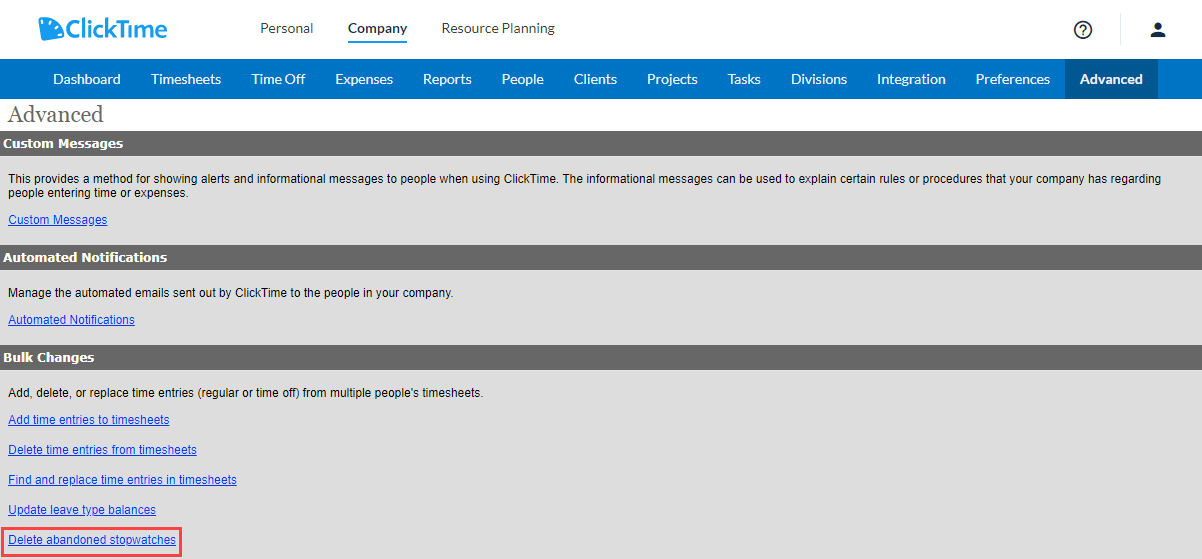 Click the link to open a page that will show you all abandoned stopwatches in your account:

You can then check the box next to the stopwatches you'd like to delete, and then click "Delete Stopwatch":

ClickTime will message you that this cannot be undone, giving you the option to "Cancel" or "Delete".

If you click "Delete", ClickTime will delete the stopwatches and confirm when the process is finished.